WE ARE ACTIVELY SEEKING ALL TRADES!!

Welcome to John Jones Police Division
Here at John Jones Auto Group, we proudly distribute police vehicles in Indiana and to the surrounding areas. From the moment you walk through our door, you'll see that our primary concern is meeting the needs of each and every customer. Police departments have high expectations when searching for the latest and greatest in equipment, and it's our pleasure to exceed those expectations every time.
Before you come in for a visit, we recommend you browse our online inventory and see what appeals to you. If you find a vehicle that interests you, it's easy to schedule a test drive or explore financing options. To request more information about one of our vehicles, you can use our online form!
Indiana's Source For Police Vehicles
Our commitment to law enforcement runs deep at John Jones Auto Group. John Jones, our founder, is a reserve officer in several Indiana counties and proudly serves alongside our nation's finest. This has translated to an intimate knowledge of the needs of law enforcement personnel, and the dedication that fuels our police vehicle dealer in Indiana to provide the utmost in service, equipment, and vehicles to our shoppers.
John Konkler, our specialized law enforcement representative, is certified in law enforcement and knows the vehicles on our lot inside and out. He'll be more than happy to provide you with a full vehicle demonstration, and answer any questions you may have. In addition to providing vehicles in our home state, we do business in Kentucky, Ohio, and the surrounding areas.
If you'd like to learn more, don't hesitate to contact John Jones Auto Group online or by calling (877) 473-5546.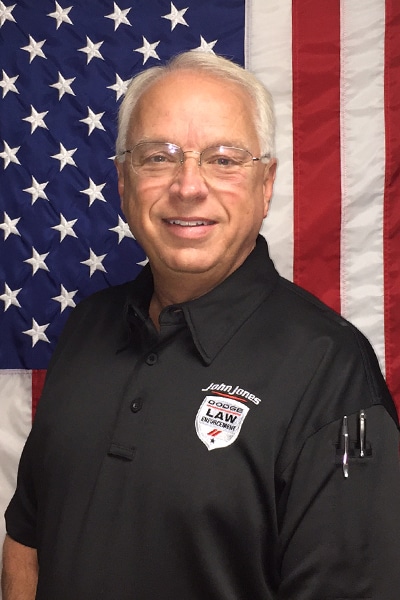 John Konkler
Our specialized law enforcement representative, is certified in law enforcement and commercial vehicles. He is currently an elected councilman and also sits on multiple economic development boards. He has full knowledge of each of the vehicles on our lot. He'll be more than happy to provide a full vehicle demonstration for you.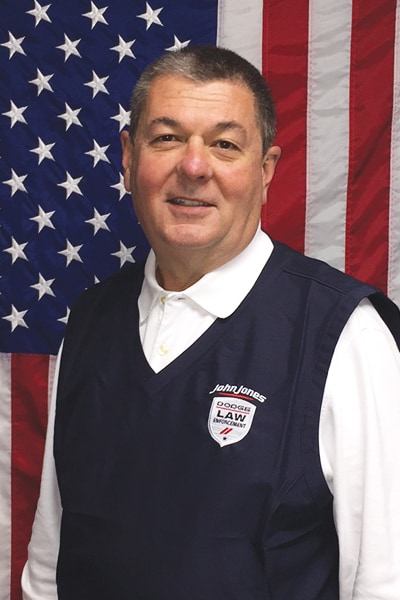 John Jones
As a reserve officer for several Southern Indiana counties John Jones knows how important it is to upfit a vehicle as safe and efficient as possible. He started his career in the auto industry the very day he got his driver's license. He worked his way through every department starting as a car jockey to eventually opening his very own dealership in 1983. He expanded his business to include 5 dealerships across Southern Indiana. When the opportunity arose to assist our local law enforcement with vehicles and upfitting, John jumped at the chance to unite his auto business experience with his passion to serve the community. Serving the community runs in John's family, as his father was a deputy sheriff for many years. He actively supports law enforcement and is dedicated to providing the best police pursuit vehicles on the market!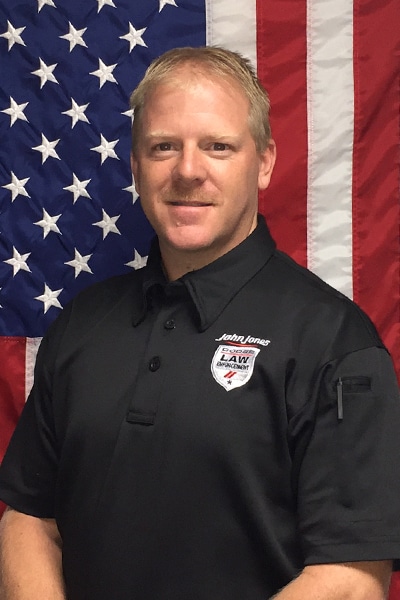 Matt Gorman
Is a retired professional firefighter for the City of Salem with ranking of Assistant Chief, Former reserve officer for the City of Salem and a current Indiana certified E.M.T.