John Jones Police Pursuit Vehicles is your one-stop shop for quality law enforcement vehicles in Salem, IN. We offer a wide variety of models with the power and technology to keep our men and women in blue safe and protected at all times. Our well-stocked inventory includes popular models like the Dodge charger Police, Ram 2500, Dodge Durango Pursuit, Ram 1500 Classic, and more.
Our friendly and knowledgeable sales staff can also help you choose the ideal vehicle and outfit it with the necessary police equipment to enable your team to do their jobs efficiently. Stop in at our showroom near Scottsburg, IN, today to check out the available vehicles and go on a test drive in any model that interests you. We also have a fully-equipped police pursuit service center and a team of factory-trained experts that can handle all of your vehicle's repair and maintenance needs.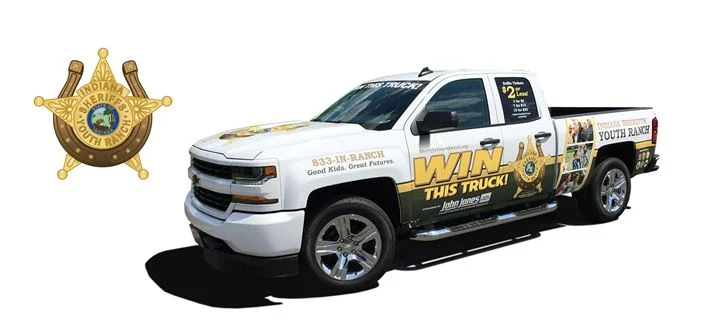 Dodge Models

The iconic Dodge Charger is one of the fastest and most powerful vehicles around. It comes with a spacious and highly functional interior, comfortable seating, and large cargo space for equipment and tools. Adding to its appeal is an intuitive infotainment system that will allow you to communicate easily with the main station or other officers on the field. This beast also comes with a punchy engine and all-wheel drive system that makes off-road patrols easier. Plus, it offers a host of modern technology and driver-assistance features to ensure your protection while on duty, including blind-spot monitoring, lane-departure warning, rear cross-traffic alert, and more. Visit our Dodge dealership near Louisville, KY, to take a closer look at the 2023 Dodge Charger police and ask our sales team any questions you may have.
Ram Models
 If you are looking for a powerful truck to tackle your tough jobs, you may want to check out the 2023 Ram 2500. It has a roomy, no-nonsense interior with supportive seats and a large trunk bed that can hold all the tools and equipment your job demands. This rugged, off-road vehicle also has several modern amenities and high-tech features to keep you safe and convenient wherever you go. These include adaptive cruise control, blind-spot monitoring, lake keep assist, forward-collision warning with emergency braking, and more. Equipped with an all-wheel drive system, the new 2023 Ram 2500 can conquer any terrain. It also boasts rock-solid suspension and energetic powertrains, allowing you to tow and haul almost anything. Come by our Ram dealership near Corydon, IN, today to check the new Ram truck for sale and learn about our 2023 Ram lease deals. 
At John Jones Police Pursuit Vehicles, we are ready to buy your old ride even if you did not buy from us. Visit us today to trade in your vehicle for any of the brand-new models on our lot.